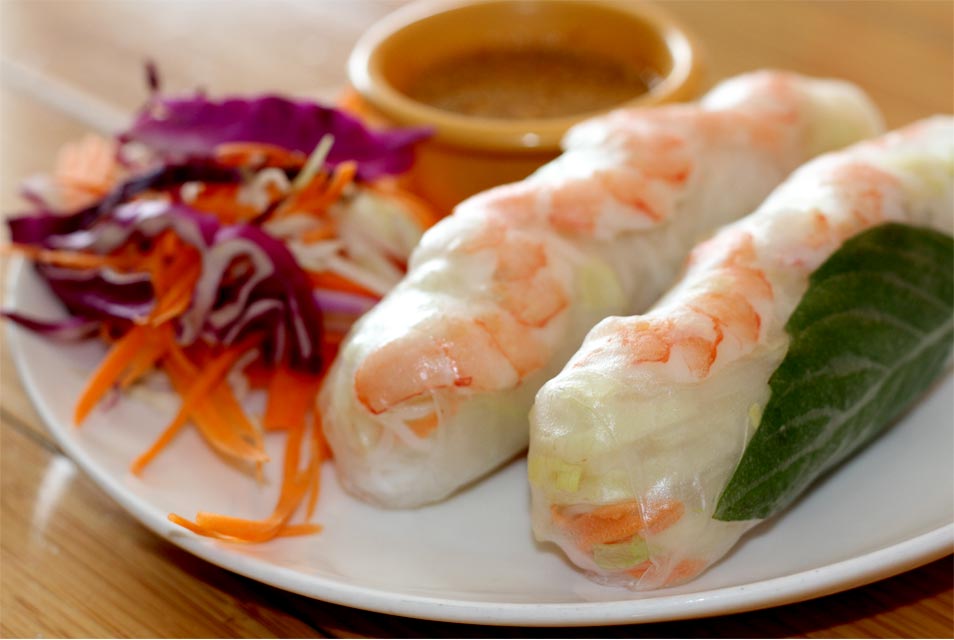 Fresh Spring Roll
Spring rolls are a large variety of filled, rolled appetizers or dim sum found in East Asian and Southeast Asian cuisine. The name is a literal translation of the Chinese chūn juǎn (春卷 'spring roll'). The kind of wrapper, fillings, and cooking technique used, as well as the name, vary considerably within this large area, depending on the region's culture.
Fresh spring rolls are a delicious way to get in two or more servings of your daily vegetables and they are a perfect meal idea for Meatless Monday. Spring rolls are versatile and you can add just about any ingredient you would like! You can even set these up buffet style and let everyone in the family make their own, which helps to encourage the kids to make and enjoy spring rolls as well.
All these we makes it with Lettuce, rice noodle, bean sprouts, carrots, celery and basil leaves wrapped in a steamed rice paper skin served w/ peanut sauce.