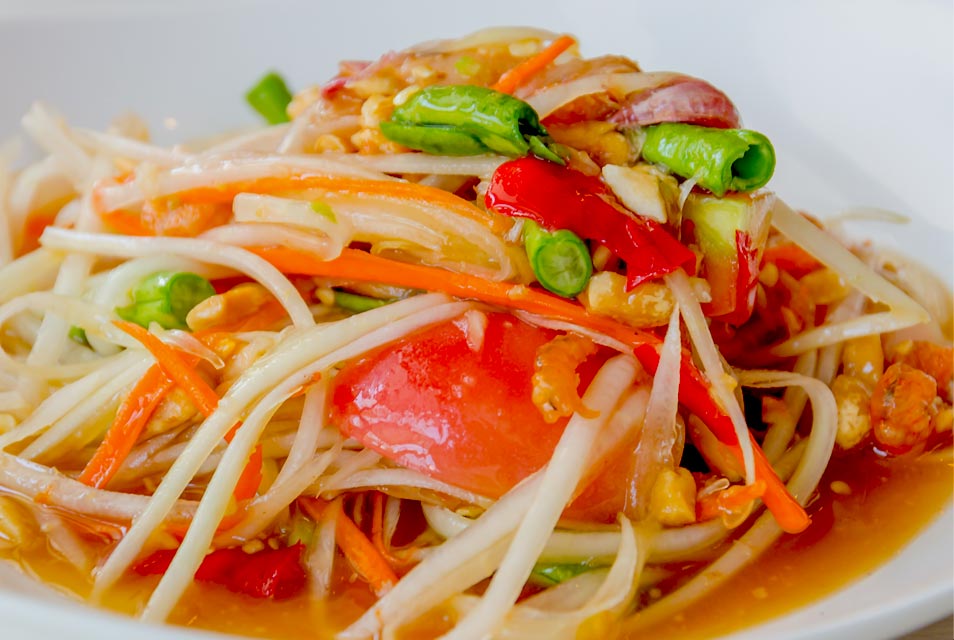 Papaya Salad
Green papaya salad is often served with glutinous rice and kai yang/ping gai (grilled chicken). It can also be eaten with fresh rice noodles (Lao: sen khao poon / Thai: khanom chin) or simply as a snack by itself with, for instance, crispy pork rinds. The dish is often accompanied by raw vegetables on the side to mitigate the spiciness of the dish.
Chopped green papaya mixed w/ chili, lime juice, sugar,tomato, peanuts and tamarind sauce on a bed of lettuce.
Never have any where in Richmond area. different taste different Experience.